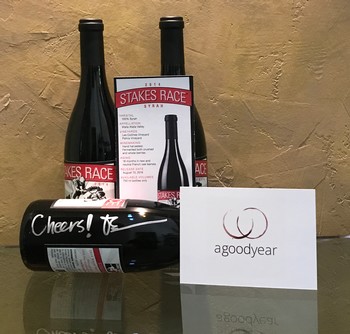 Love That Red
2014 Stakes Race Syrah
Love That Red Winery
Owned and operated by the Wells family, the small and exclusive Love That Red Winery prides itself on locating and showcasing the best red wine varietals in Washington State.
We're committed to red wine production alone, and our vineyard selection is driven by diversity and challenging growing conditions for the ideal red wine grape. We craft complexity into our wines by using a variety of vineyard sites to create intrigue and uniqueness in the glass.
In keeping with our promise of vineyard magic, Love That Red Winery behaves a bit like the Wonka Factory, only opening its doors to devoted red wine lovers for its bi-annual releases.
Wine Specs
Vineyard Designation
Les Collines & Patina vineyards